According to a 2021 study, Ohio drivers ranked the highest for most dangerous drivers in the United States. With almost 30% of drivers having at least one dangerous infraction on their record, it's no wonder why Ohio had nearly 300,000 car accidents in 2021. Even though you may always drive safely, other motorists can be careless and be the reason you experience a traumatic car accident. One accident can change the course of your life forever. If you were injured in a car accident in Ohio, you need the help of a law firm that is willing to fight for you.
At The Lawrence Firm, we understand the intense impact a car accident can have on someone's life. Lost wages and medical expenses don't even begin to cover the losses you and your family may experience. After an accident, you may be bracing yourself to fight with insurance companies or questioning whether to file a claim with your insurance or the auto insurance of the other driver. A Cincinnati motor vehicle lawyer at The Lawrence Firm can guide you through every step of this complicated legal process. To schedule a free consultation and begin your attorney-client relationship, call us today at (800) 698-4054.
What is a No-Fault State?
Injuries and medical bills must be taken care of when accidents happen. In a no-fault state, the injured motorist files insurance claims with their own insurance company, even if they were not responsible for the accident. In a no-fault state, drivers must also have personal injury protection coverage, commonly referred to as PIP.
So, if you are in an accident that was not your fault and you live in a no-fault state, you first have to file claims with your own insurance. If you suffered extensive injuries that PIP doesn't cover completely, you can then sue the person responsible for the accident.
Which States are No-Fault States?
In the United States, 12 states follow no-fault insurance laws. They include:
Florida
Hawaii
Kansas
Kentucky
Massachusetts
Michigan
Minnesota
New Jersey
New York
North Dakota
Pennsylvania
Utah
Is Ohio a No-Fault State for Auto Insurance?
Ohio is not a no-fault state. This means that if you are in an accident that was not your fault, you can file a claim with the at-fault driver's insurance company and seek compensation from them. An auto insurance company may try to get you to settle for less than you deserve, so make sure to talk to an experienced law firm like The Lawrence Firm, PSC before you talk to any car insurance company.
Should I Tell My Insurance Company About an Accident That Was Not My Fault?
Most insurance companies require that you report an accident within 24 hours. If you fail to report the accident, your insurance company may consider this a type of fraud and cancel your policy. Be open with your insurance about the accident, but don't give them a statement until you've spoken to a car injury attorney. You can simply let them know you were in an accident and that you are seeking medical care. Your attorney can communicate the details of the accident on your behalf so the information you give them cannot be used against you in a future case.
Is Ohio an At-Fault State?
Ohio is an at-fault state, which means you recover compensation from the at-fault driver and their insurance company. Unlike no-fault states where you contact your own insurance first, the state of Ohio allows you to file a claim against the at-fault party first. Ohio is also a comparative negligence state. This means that you can be found partially responsible for an accident. If you are found less than 50% at fault for an accident, you can still seek compensation from the driver who was more at fault.
State of Ohio Auto Insurance Laws
In Ohio, state laws dictate how much car insurance coverage drivers must have. Minimum liability insurance in Ohio includes:
$25,000 bodily injury coverage per person, per accident
$50,000 bodily injury coverage per accident
$25,000 property damage coverage
Ohio does not require uninsured/underinsured motorist coverage, but it can be an important insurance policy to have. If the other driver is found at fault and they do not have enough coverage to fully pay for your medical expenses, you may be able to file a claim with your own insurance to get full compensation. Regardless, it is still important that you have a qualified car injury attorney from The Lawrence Firm by your side, as these legal issues can become extremely complicated.
Comparative Negligence in Ohio
Ohio law follows the comparative negligence rule for liability claims. Based on police reports, eyewitness accounts, statements from each driver, and other evidence, insurance companies will determine the amount of negligence assigned to each party involved in the accident. Even if you were partially at fault for the accident, you can still seek compensation from the other driver as long as you are not more than 50% responsible. Say your own negligence is found to only account for 20% fault. This means you can still receive 80% of the damages attributed to the accident.
What Damages Can I Recover for My Ohio Car Accident?
Financial losses like vehicle damage and medical bills are easy to put a number on, but non-economic damages are not as easy to verify. The at-fault party's insurance company may try to contact you and offer you a settlement to avoid paying what your injuries are worth.
At The Lawrence Firm, we request compensation on your behalf for things like:
Medical expenses, including past bills and future expenses, like physical therapy bills
Lost wages
Lost income potential
Pain and suffering
Mental anguish
Loss of limb/amputation
Property/vehicle damage
Loss of consortium
Property damage claims are relatively easy to handle, but compensation for injuries is a much more complicated matter. At The Lawrence Firm, we are familiar with the ways insurance companies fight to avoid paying what the claim is actually worth. You can trust the experienced Cincinnati and Covington personal injury attorneys at The Lawrence Firm to fight back for the maximum compensation for you.
How Does an Experienced Car Accident Attorney Prove Fault in Ohio?
There are a few things that you and your legal team will need to prove to recover compensation for your injuries. You must prove that the other driver's actions caused the accident–whether they failed to follow traffic laws or were driving recklessly. You also have to prove that you suffered damages as a result of the accident.
At The Lawrence Firm, we'll do all the heavy lifting for you. A car accident attorney from our firm will conduct extensive research and investigate the details of your claim in its entirety. We will gather all the required paperwork and evidence–like the police report filed after the accident and any cameras proving the other driver was violating traffic laws. We will also communicate with the other party's insurance or the attorney of the driver on your behalf. The only thing you need to do is seek medical attention and keep us updated on your medical care.
At The Lawrence Firm, we have state-of-the-art equipment in our office, including a comprehensive medical library and advanced computer systems and software. This allows us to fully explore the resulting injuries in your personal injury claim. Your personal injury attorney will take care of everything while you focus on healing from your injuries and returning to a normal life. Call us today for a free consultation so a skilled Ohio car accident attorney from our firm can begin working on your case right away.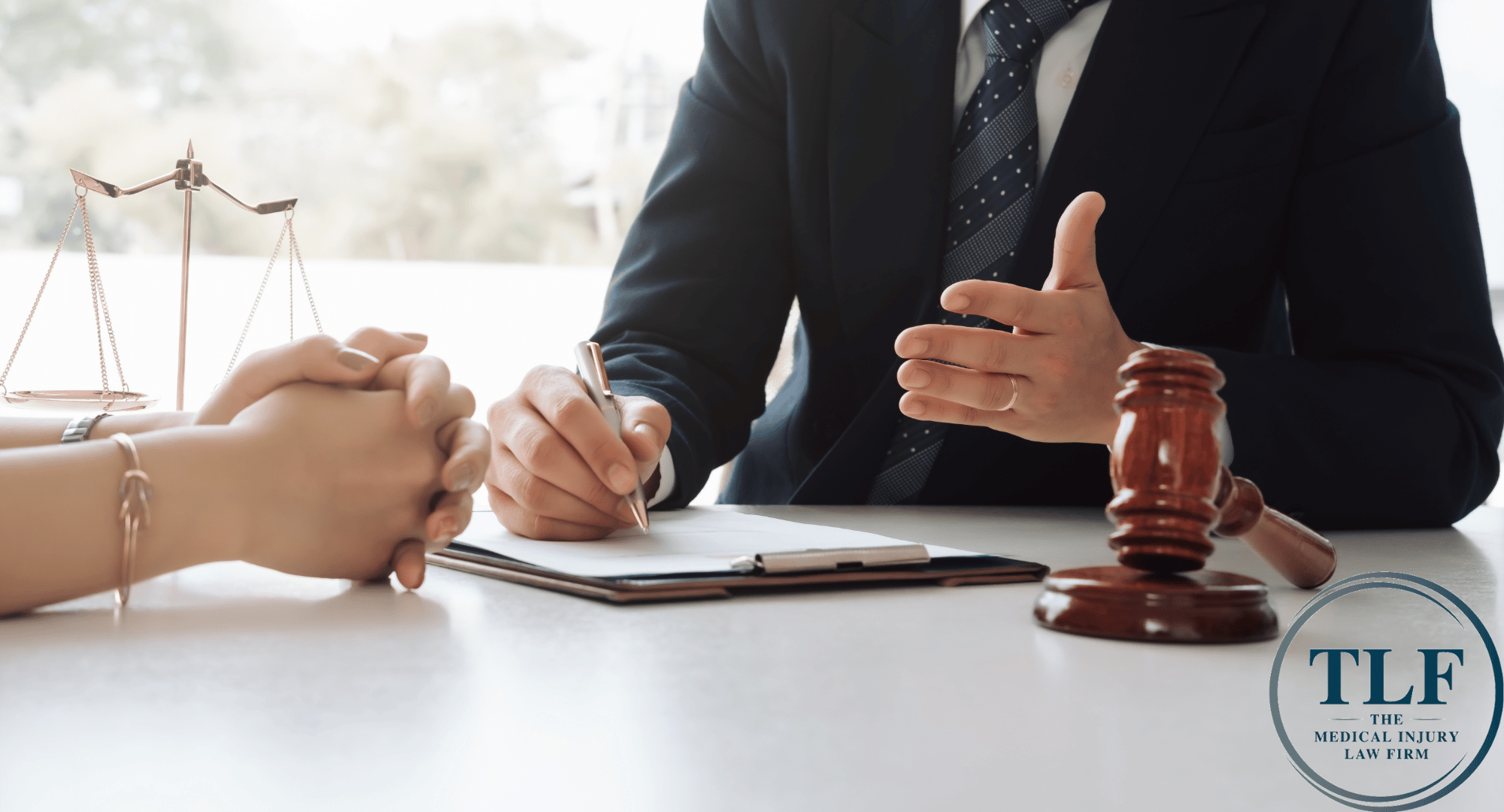 Cincinnati Auto Accident Injury Lawyers
With more than 50 years of experience, the dedicated Kentucky and Ohio car accident attorneys at The Lawrence Firm can provide you with the legal representation you need after a devastating accident. Our Super Lawyers are ready to fight for the compensation you deserve, whether the injuries are from car accidents, medical malpractice, or anything in between. To establish your attorney-client relationship, call us at 513-651-4130 or submit an online intake form to set up a free initial consultation today.